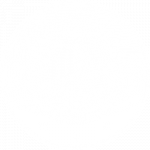 Your Tax Advisor In Norway
FULL ACCOUNTING & FISCAL SERVICES FOR CONTRACTORS, ENTREPRENEURS AND COMPANIES
SAM TAX is the right place if
you are a foreign contractor, entrepreneur or run a company in Norway.
We get you started and make sure you operate 100% within the legal terms so that you can focus on your project or your business in Norway.
 As chartered accountants and fiscal consultants we provide a full range of services to clients that operate within different business industries such as: 
IT, transportation, telecomunication,  construction, food industry and hospitality.
Accounting and Tax Services
At SAM TAX the traditional paperwork of accountants is history . Instead the team uses the latest technology to save time  on processes so that their consultants use their time to advice the clients and find solutions for the demands in their business.
SAM TAX stands for innovative technology, personal consultancy and result-oriented,  practical solutions.
The SAM  TAX
 Team works hard to have the most satisfied customers and business partners in Norway. 
We speak your language!
Our consultants have been trained in various countries and offer consultancy
in different languages such as:  English, German, Spanish, Italian and Romanian and Norwegian.
Accounting
Bookkeeping, digital invoicing of your customers and suppliers, VAT and other financial reports. Everything cloud-based.
Establish Your Business In Norway
NUF (Norwegian Branch), ENK (Sole proprietorship), AS (Limited Liability Company) or Holding?  We advice and register one of the above for your activity in Norway.
Tax return for workers & employees 
Annual tax calculation for workers and employees in Norway up to three years.
Payroll
Full payroll services including absence,  overtime, sickleave, pension, insurance,  benefits, travel expenses,  holiday, etc.
VAT Representation
SAM TAX is functioning as a VAT-representative for foreign companies without residence in Norway but who are liable for VAT.
Tax Consulting
SAM TAX offers training and consulting for new and existing clients.  To book an individual consulting session contact us via our contact form.
Anual Tax Reports
Annual reports for freelancers or entrepreneurs who need the annual service of a chartered accountant.
Benefits For Employees
Consultancy on rights for workers and employees in Norway.
Let  us know how we can help
Let  us know how we can help